Marie Claire US by Rebecca Reid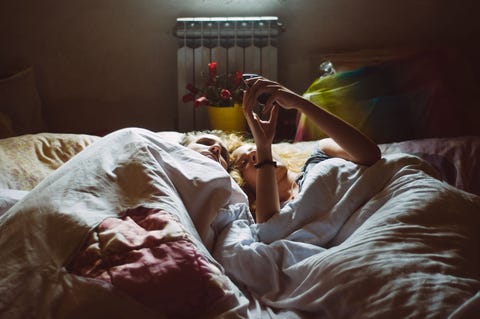 From erotica to Truth or Dare, there is definitely an app for that.
I've been with my husband for almost five years, and while I still get butterflies when I see his name pop up on my phone, let's be really honest: Long-term sex doesn't elicit that same instantaneous, gotta-have-'em-right-now excitement that sex with a new partner does. It's comfortable, fun—it can even be adventurous—but in long-term relationships, consistently great sex takes work.
And since I have an app on my phone for everything from cooking (Yummly) to doing laundry (Cleanly) I figured there had to be something in the App Store (Screwly?!) that would revolutionize my sex life. Rather than a car service app, it'd be a, how shall I put it, personal service app. That's a thing, right?
Of course it is! There are, in fact, a lot of sex apps: Apps to find sex, apps to watch people having sex, apps to let people watch you have sex. To determine which ones are worth the space on your phone, I downloaded every sex app I could find (or, at least the ones that didn't seem creepy), told my husband we were in for a busy week, and embarked on my quest: Could a sex app could do for my relationship what Uber did for my commute?
Out of everything we tried (in total we gave 11 a go—some of which really don't deserve their spot in the App store!), these are the five apps that had the most impressive effect on our sex life.